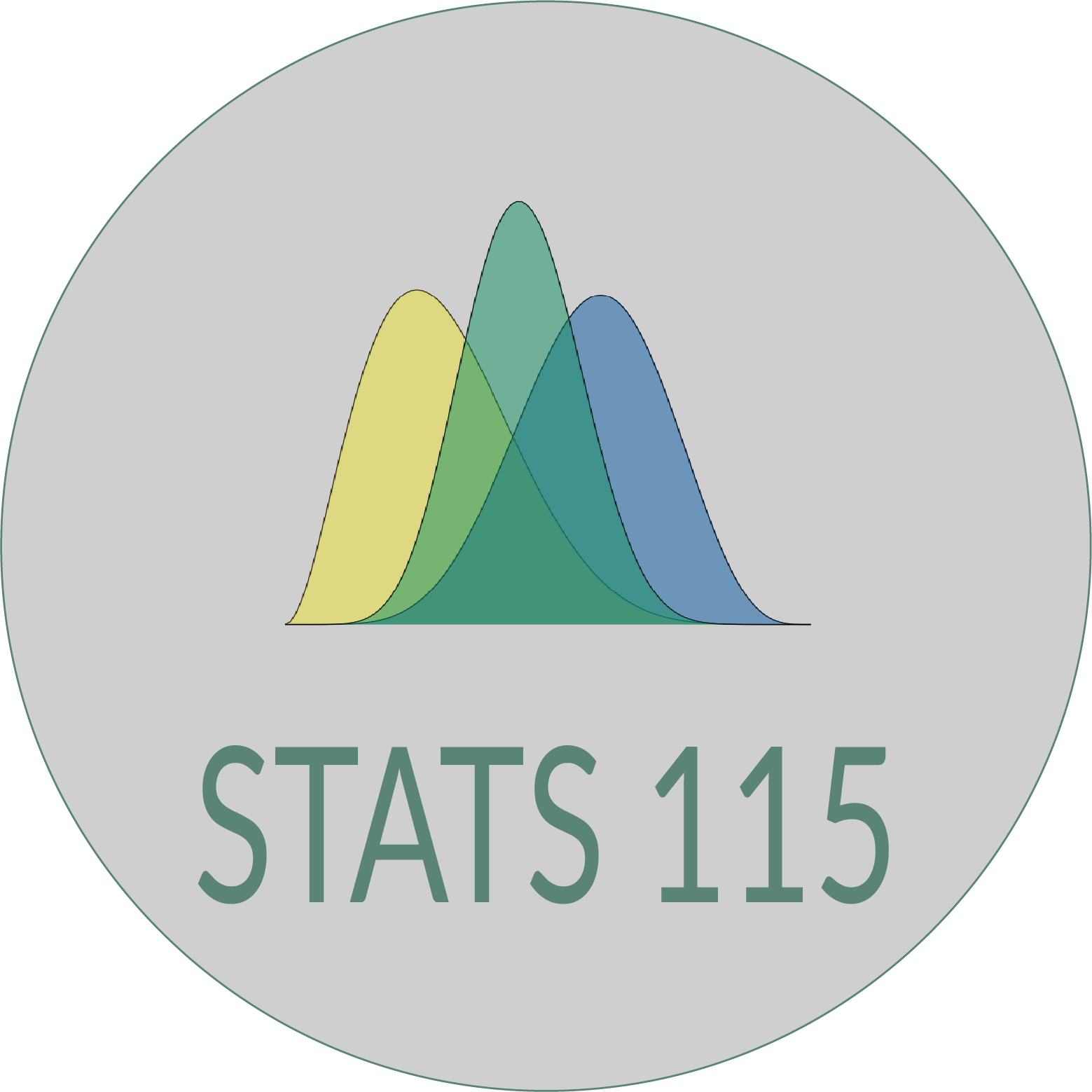 Welcome to Stats 115 - Introduction to Bayesian Data Analysis.
For anyone interested, in an earlier version of this course you can take a look at the
course website
from Summer II 2020. The older link may not be useful for students currently enrolled in the course. It is shared mainly for instructors and learners elsewhere.
Basic Bayesian concepts and methods with emphasis on data analysis. Special emphasis on specification of prior distributions. Includes linear, logistic, and Poisson regression. Analyses are performed using Stan with rstan package in R.
Prerequisite:
STATS 120C
Recommended
STATS 110
Concurrent with
STATS 203
Course Goals
By the end of this course you will be able to:
distinguish frequentist and Bayesian statistics;
choose appropriate prior distributions for a Bayesian model;
use rstan to fit Bayesian models;
interpret model results.
Typical Week Workflow
Tuesday 9 am

Weekly course content and assignments are released on this website under Schedule.

Tuesday 9 am - Thursday 6 pm

Watch lecture videos.

Thursday 6 - 7 pm

Prof. Dogucu holds office hours.

Thursday 7 - 7:50 pm

Attend discussion

Thursday 11:59 pm

Weekly quizzes are due.

Friday 11:59 pm

Weekly homework is due.
Important Dates

Midterm Exam Feb 11, 7 pm

Final Project due Mar 16, 12:30 pm

Final Oral Exam to be scheduled individually during the finals week.